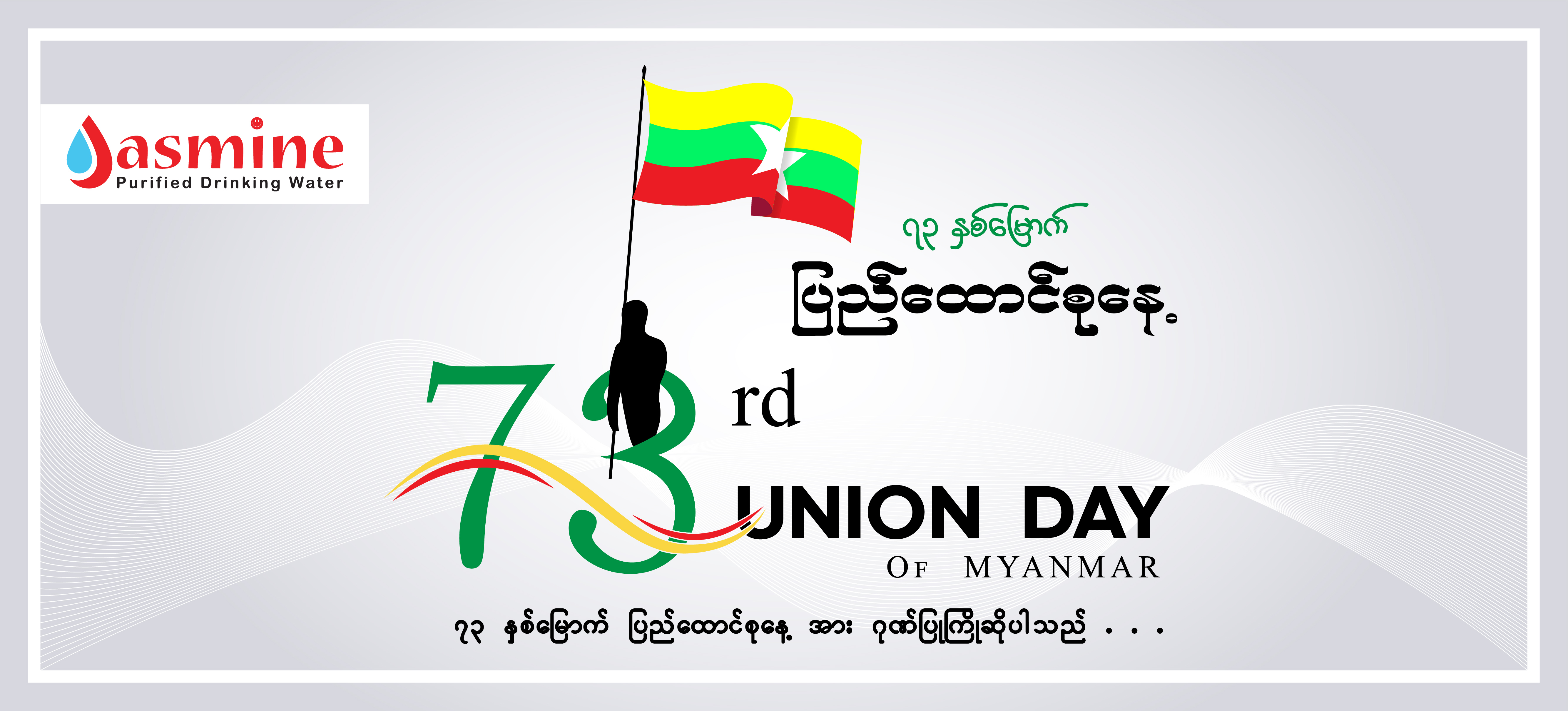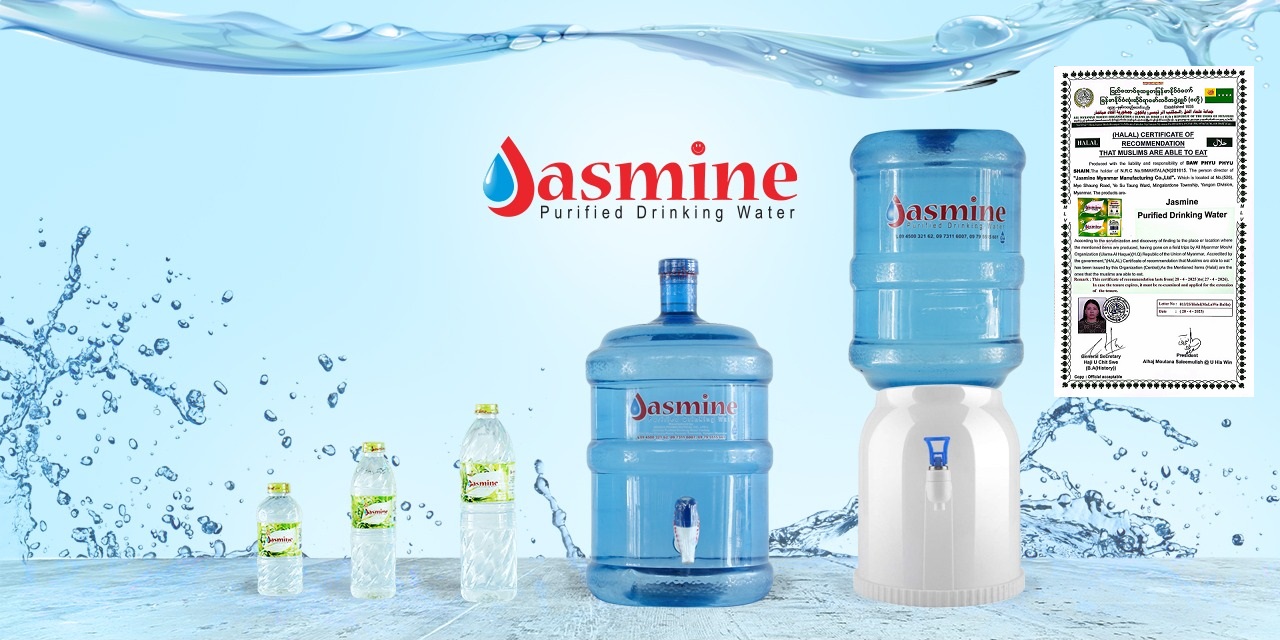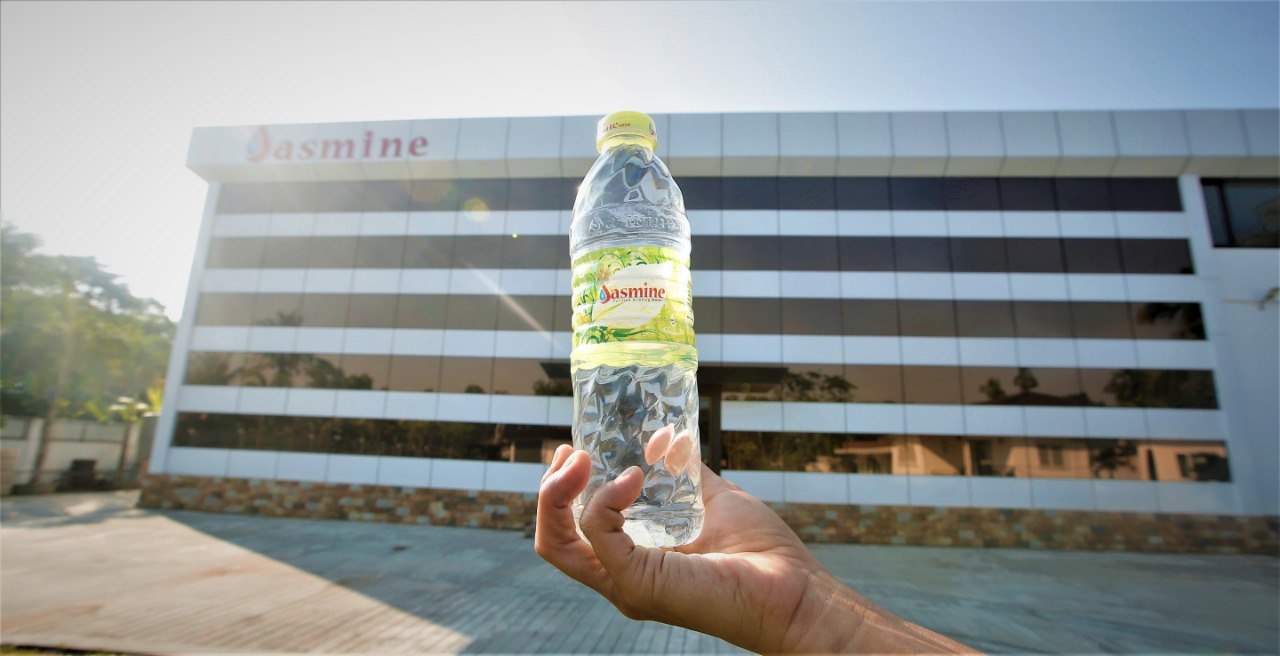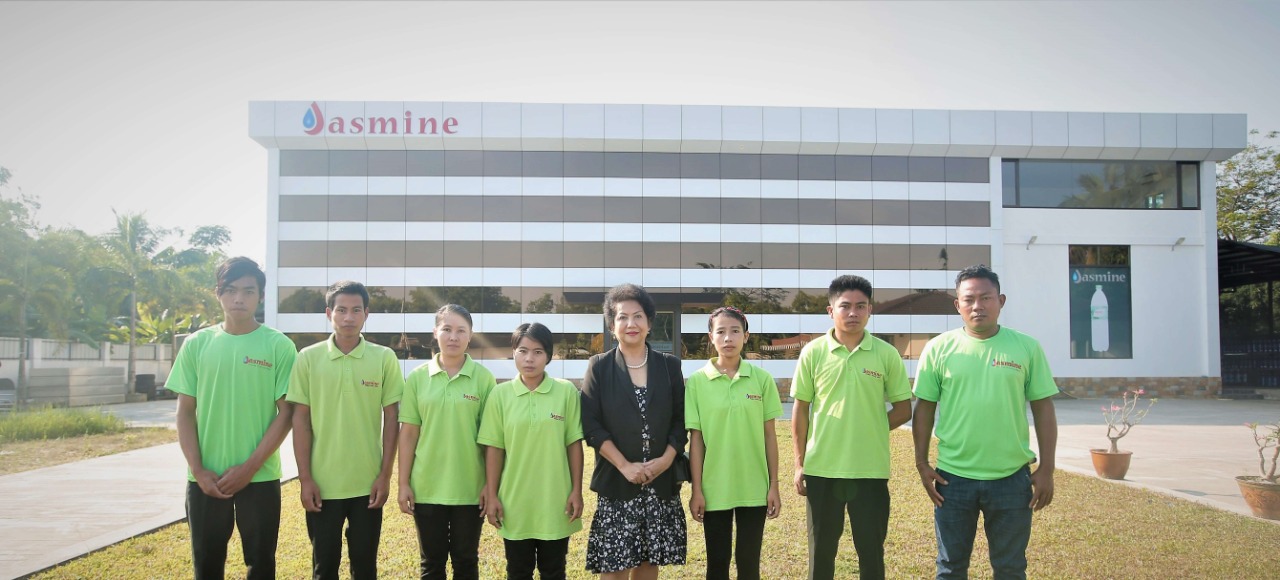 Jasmine Purified Drinking Water
With reference to the requirement of "Jasmine Drinking Water Factory" to purify the raw water with a capacity of 4m

3

/hr. Amd had designed and installed the Potable Water Treatment System in accordance with international standards.
Amd has now carried out and completed the installation of the equipment at Jasmine Drinking Water Factory.
After installation, Amd engineer had carried out the commissioning and test running for the Water Treatment System.
Production Drinking Water Processes
1.Raising the pH Level of Water
အ၀ီစိတွင်းပေ (၂၈၀) အနက်မှ ရေစုပ်မော်တာဖြင့် စုပ်တင်ပြီး pH adjust dosing ထိုး၍ ရေ၏ pH Level ကို မြှင့်တင်ပြီး ကြွေပြားကပ် ရေဂါလံ (၂၀၀၀၀)ဆံ့ ရေကန်သို့ ပို့ဆောင် အနည်ကျစေပါသည်။
2.Passing through the Sand Filter
၄င်း storage tank မှ ရေကို Sand Filter အားဖြတ်ပြီး ရေဂါလံ (၁၂၅၀၀) ဆံ့ Storage Tank (Pioneer Tank) အတွင်းသို့ ပို့ဆောင်သိုလှောင်ပါသည်။
3.Passing through the activated Carbon Filter
ထိုမှတဆင့် Steel Transfer Pump ဖြင့် Activated Carbon Filter and 1 micron Filter တို့ကို ဖြတ်၍ Treated Water Storage Tank သို့ ပို့ဆောင်ပါသည်။
4.Passing via Ozone circulation pump
ထိုသို့ပို့ဆောင်စဥ်အတွင်း Ozone Generator (5 gm/l) အားဖြတ်ပြီး ပိုးသတ်စေပါသည်။
5.Keeping in the circulation pump
၄င်း Treated Water Storage Tank အတွင်းမှ ရေများအား Circulation Pump ဖြင့်လည်း လှည့်ပတ်ထားပါသည်။
6.Destroy microorganisms using UV lamp.
ထိုမှတဆင့် Distribution Pump ဖြင့် 1 Litre, 0.6 Litre, 20 Litre များသို့ ပို့ဆောင်၍ UV Lamp သုံးပြီး ထပ်မံ၍ ပိုးသတ်စေကာ ဘူးရေဆေးခြင်းနှင့် ရေဖြည့်ခြင်းတို့ကို လုပ်ဆောင်ပါသည်။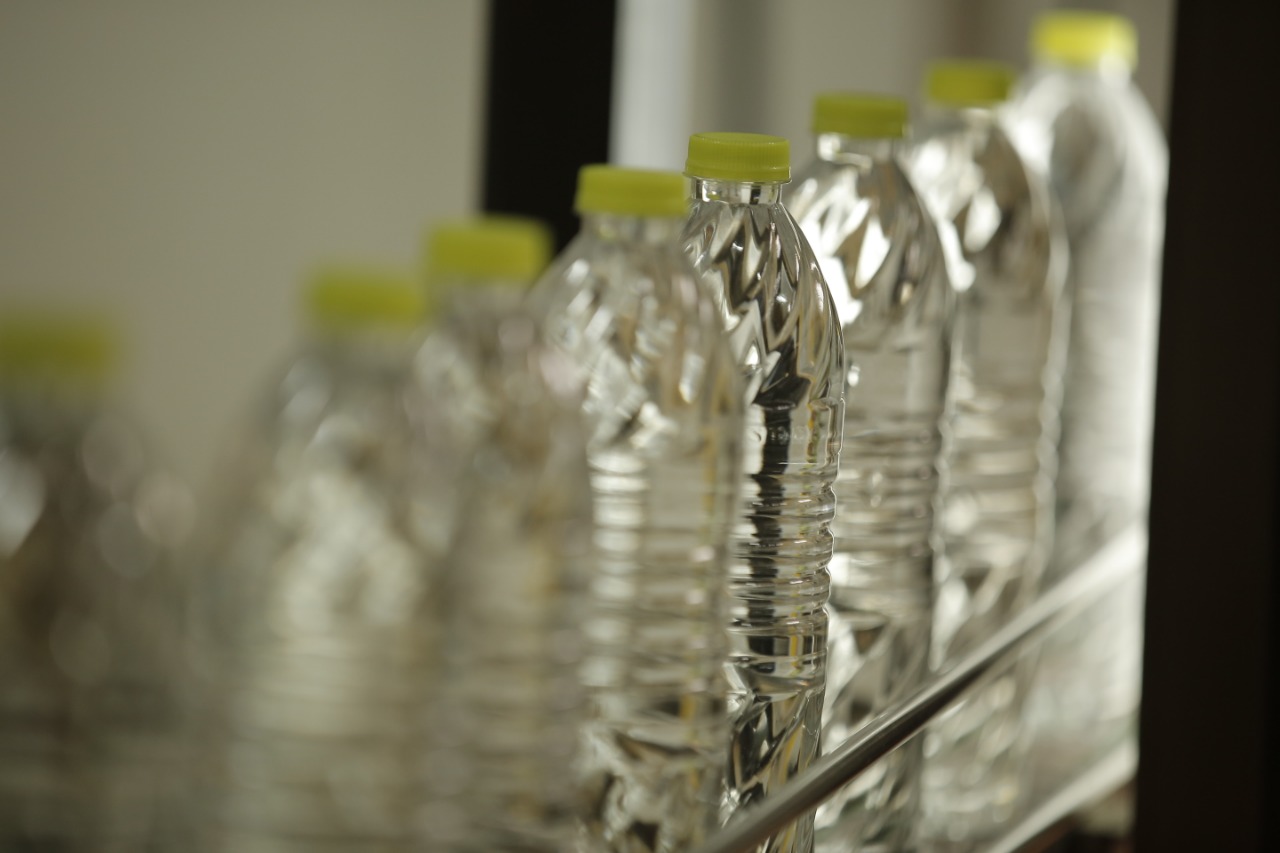 Our Brands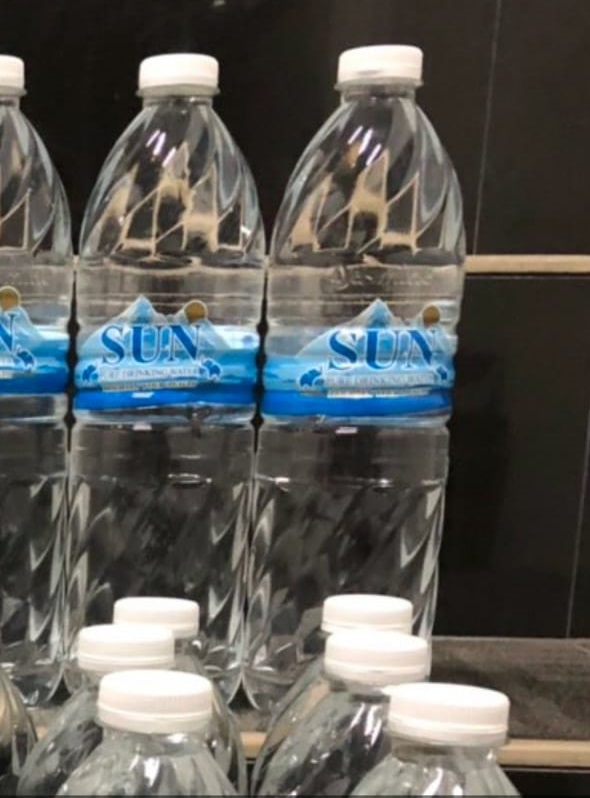 Jasmine Purified Drinking Water
OEM Water Bottles
We're not just a Custom Labeled Bottled Water company anymore. We now offer Water Bottling and Custom Packing Branding services.
So you've decided on private label bottle water. We print our labels in-house on our Digital Imaging press which uses far less harmful chemicals than a traditional press. Full color (4/C Process) is no extra charge and our labels are 100% waterproof and won't come off the bottle even when soaked in ice water. PMS and metallic inks are available at extra cost.
We have those sleek Bullet style bottles and offer the clear plastic labels to go on them for that upscale look your customers will love.
If you need help or have questions do not hesitate to call our Customer Service +959 776 666 112 they will be glad to assist to make sure your project is a success!
5
Our Products
8430
Our Customers
Jasmine Drinking Water Factory
Water Treatment System 4m3/hr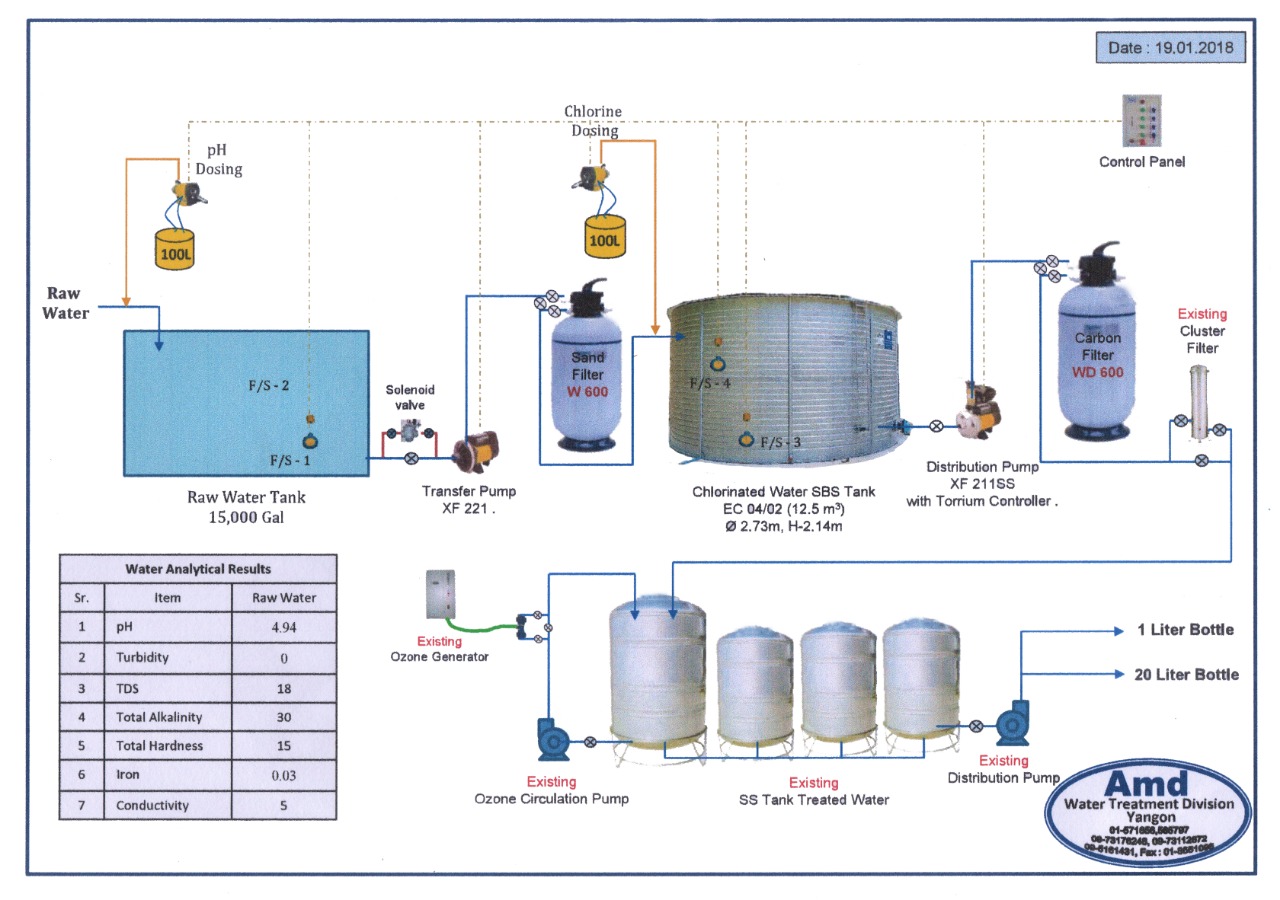 Water Bottles
We Deliver Bottles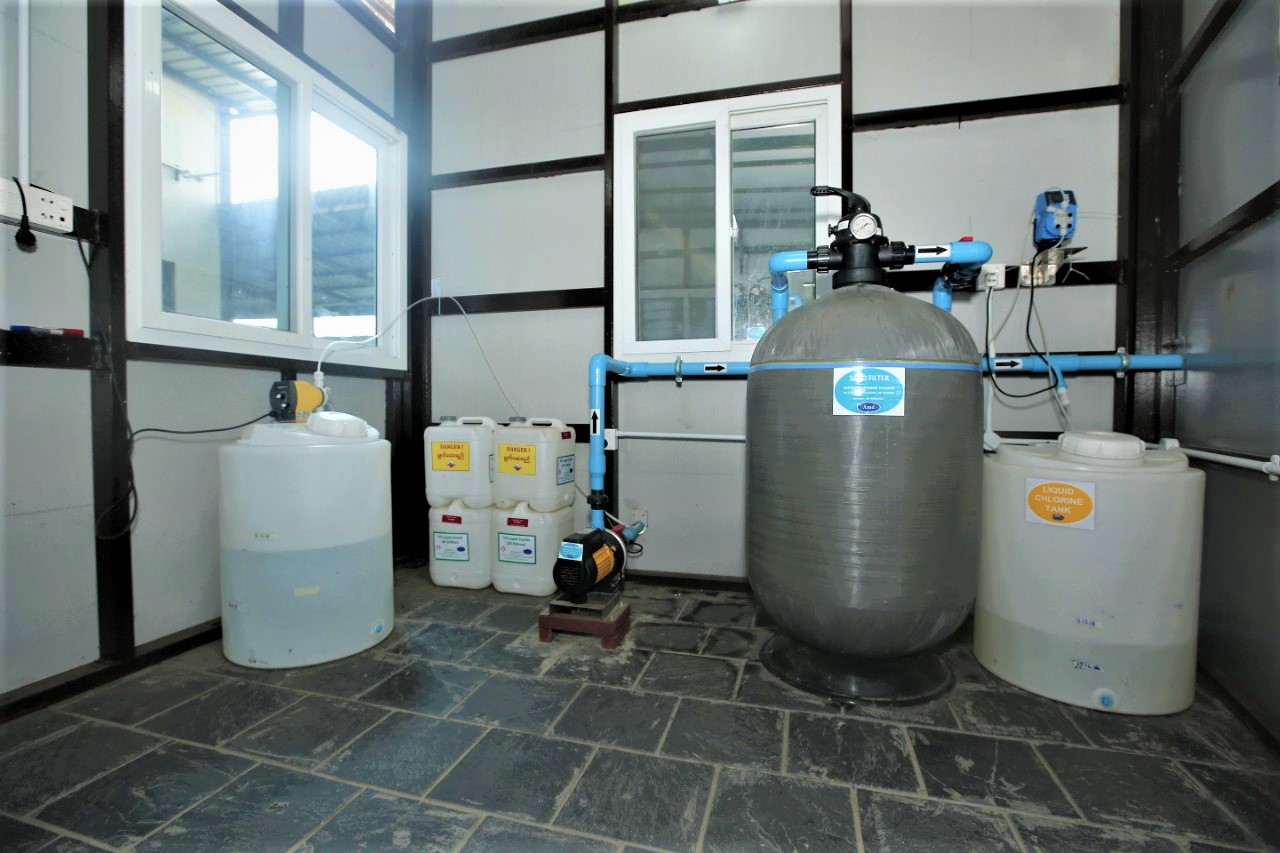 Chlorination is installed after the sand filtration system. Filtered water coming out from Sand Filt...
More
We would like to warmly invite students, educators, Institutes and NGOs to come and visit our Jasmine Water factory to share our knowledge and experience in producing Jasmine purified water. More
Availiable at Branches
Branch - Junction City
No.212, Ground Floor, New Bogyoke Market, Pabedan Township, Yangon
09 420 027 119, 09 300 061 45
Branch - East Gyo Gone, Insein Township
GREEN Food Centre, East Gyo Gone Street, Insein Township, Yangon
09 541 7182, 09 264 274 330
Our Factory
No.526, Myoe Shaung Road, Hmawbi Township,Yangon, Myanmar.
+95 (9)450 032 162, +95 (9)795 515 661